Accordion Performances
---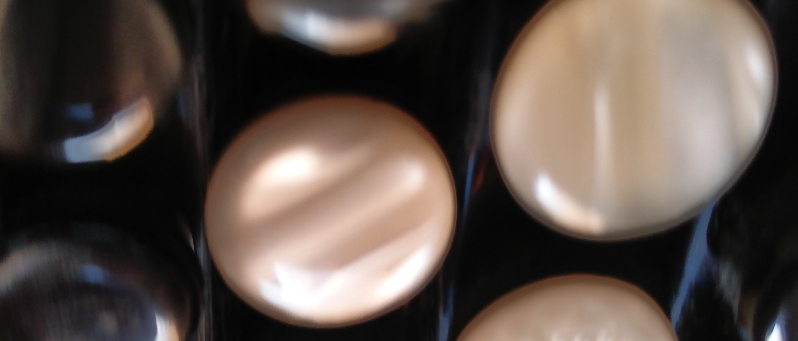 A classically trained accordionist, Manuela has performed across Europe, the United States, New Zealand and Australia, and in networked concerts with the UK, US, Canada and South Korea, focusing on the interpretation of works of New Music, as well as improvisation.
Dedicated to a performance practice characterized by great attention to the sonic and conceptual detail of each individual piece's sound world, Manuela seeks the close collaboration of the living composers of various generations whose work she performs. Past concerts in improvisational settings include duet performances with Pauline Oliveros. Frequently performing in ensemble contexts, Manuela has introduced to a range of audiences on several continents new ensemble works with accordion, including the North American premiere of Georg Friedrich Haas' La profondeur, the UK premiere of Pauline Oliveros' Droniphonia, the Austrian premiere of Gerhard Stäbler's blütenlos, the world and UK premiere of Eric Lyon's Music for the MiSS and the Australian premiere of Pedro Rebelo's cipher.
See below a list of repertoire, including a selection of musicians Manuela has played with, and world premieres she has given on the accordion.


Selected Performances
---
Pauline Oliveros (composer, accordion)
STROMA New Music Ensemble (Wellington, New Zealand)
Ensemble Sound Icon (Boston, Massachusetts, USA)
Ensemble Zeitfluss (Graz, Austria)
Ensemble für Neue Musik (University of Music and Dramatic Arts Graz/A)
Franziska Schroeder (sax)
Pedro Rebelo (composer, pno)
Michael Norris (composer, electronics)
Dylan Lardelli (guit, composer)
Sivan Cohen-Elias (composer, guitar, found objects)
Doug Van Nort (improviser, electronics)
Chris Chafe (composer, improviser)
Justin Yang (sax, electronics, improv)
Steve Davis (perc, improv)
Paul Stapleton (sound artist, improviser)
Marc Dresser (cb)
Georg Holzmann (composer, electronics)
Denovaire (composer, esraj)
Tristan Carter (vln, improv)
Gascia Ouzounian (vln)
Sarah Politz (tromb)
Keith Acheson (composer, improviser)
Peter Rosser (composer, improviser)

several chamber music ensemble formations
other collaborations:
actor/director Klaus Maria Brandauer
director Chris Johnston


Selected Repertoire
---
World premieres
Eric Lyon: "The Noise Concerto" for Paul Stapleton's "MiSS" and ensemble, 2009
Hannes Kerschbaumer: "particels- ziellos" (2005) for accordion solo, 2006
Piaras Hoban: "Stamme, Nahuskild", version for sax and acc
Peter Jakober: "Werk für Ensemble" (2005)
Manuela Meier: "rhyolite revisited" (2011) for accordion and soprano saxophone, 2011
Manuela Meier: "rhyolite" (2010) for accordion and soprano saxophone, 2010
Georg Holzmann / Manuela Meier: "2819 - 2 rooms" (2006): live sound/video installation for accordion and computer
Georg Holzmann / Manuela Meier: "2819_1" (2005) for accordion and computer
Joel A. Cathcart: "Translations 1, 2, 3", 2010
Felipe Hickmann: "Disguises", 2011
Orestis Toufektsis: "Werk für 6 Akkordeons" (2005)
Denovaire: "davenport takeaway" (2004)
Denovaire: "c_0064t" (2004)
Denovaire / Manuela Meier: "obtrusive campanula" for ensemble with indefinite instrumentation (first performance: Denovaire (esraj), Manuela Meier (accordion), Hannes Galette Seidl (piano)) (2004)
Peter Plessas: "Manila" for 4 instruments and live-electronics (2003)


US premiere/North America premieres:
Georg Friedrich Haas: "La profondeur" for 13 instrumentalists, 2014


Austrian premieres
Gerhard Stäbler: "blütenlos" for soprano, fl, vln, vlc, acc, 2004


New Zealand and Australasia/Asia-Pacific premieres:
Pedro Rebelo: "cipher" (in a version for piano and accordion), Australia, 2011
Juliet Kiri Palmer: "evening rode tenderly" (2009) for flute and acc, New Zealand, 2011


Other Solo and Chamber Music/Ensemble Pieces (selection)
Georg Friedrich Haas: "Sayaka" for accordion and percussion
Pauline Oliveros: "Droniphonia"
Pedro Rebelo: "Disparate Bodies"
Isabel Mundry: "Spiegel Bilder" for clarinet and accordion (in arranged version for soprano saxophone instead of clarinet, with authorization of and attendance by the composer)
Samuel Holloway: "Sillage"
Sofia Gubaidulina: "in croce"
Elisabeth Harnik: "anzurühren den himmel", small ensemble (2005)
Chris Chafe: "Rock, Paper, Scissors"
Mark Dresser/Sarah Weaver: "Hope's Dream"
Samuel Beckett: "Quad/Quadrat I+II"